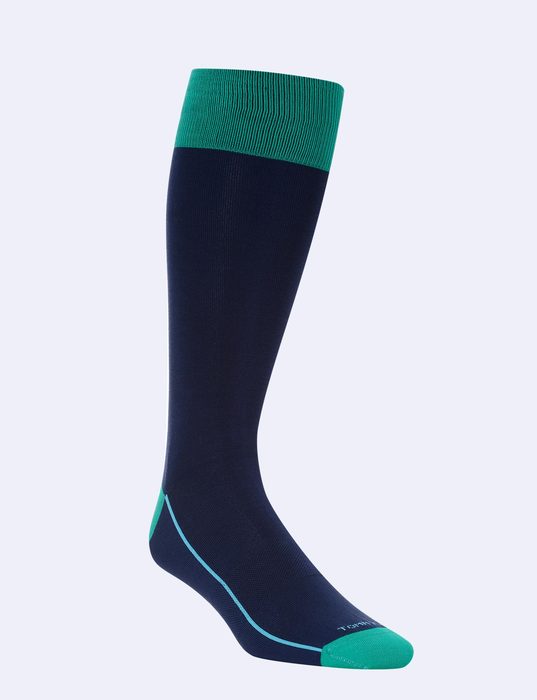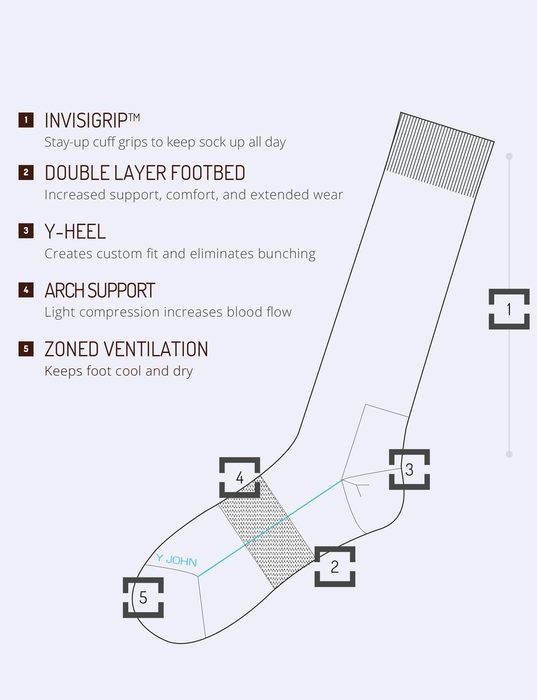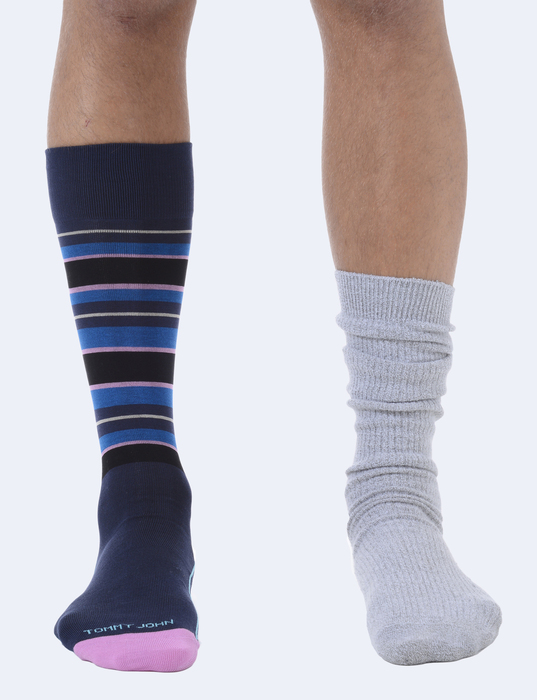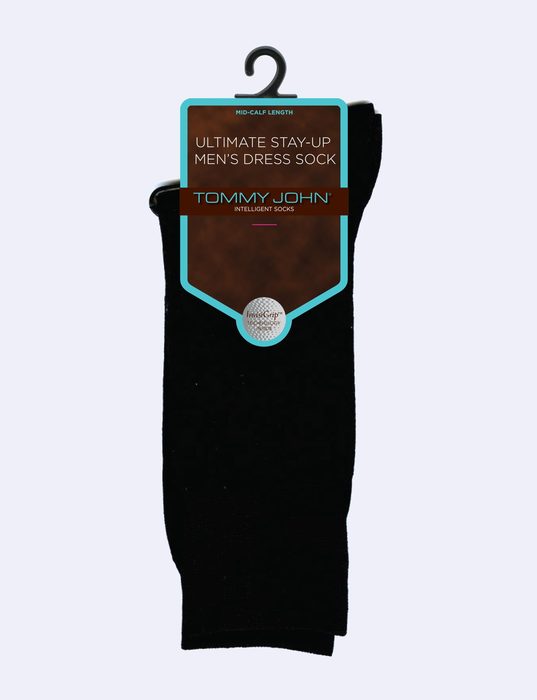 Ultimate Stay-Up Contrast Mid-Calf Dress Socks
|
(6 reviews)
Product Description:
InvisiGrip™ Technology gives sock best chance of staying up
Double Layer Footbed provides increase support, comfort, and extended wear
Y-Heel eliminates bunching
Arch Support provides light compression and increases blood flow
Mid-calf length provides optimal length for comfort and function
Sold as a pair
SOCKS
We believe this is the best sock your feet will ever meet.
80% Mercerized Cotton, 15% Nylon, 5% Spandex
Why we created our socks: Our Ultimate Stay-Up Men's Dress Socks were created to address the constant frustration of having to pull up our socks throughout the day.
Reinvented, using InvisiGrip™ Technology, our socks function like no other socks have before.
Other Information
Our Guarantee
100% satisfaction is guaranteed for first time customers, or you will recieve a full refund. Read more about our guarantee
---
Customer Care
Need assistance? Call or email our Customer Service Representatives at 1-800-708-3490 or cs@tommyjohnwear.com
Features
InvisiGrip™ Technology
Stay up cuff and unique design system grips to keep sock up all day
Double Layer Footbed
Increased support, comfort, and extended wear
Y-Heel
Creates custom fit and eliminates bunching
Arch Support
Performance feature provides light compression and increases blood flow
Reviews for Ultimate Stay-Up Contrast Mid-Calf Dress Socks
---
Lawrence M
Height:
5'10"
Weight:
220 lbs.
Chest:
48"
Waist:
38"
Size:
Extra Large
Socks
Very disappointing, not like your underwear. The socks DO NOT stay up like promised. I will continue to buy the Tilly socks. You misrepresentation cost and poor performance cost you a short time customer. Also your web site needs work. Won't use it again, to troublesome.
John B
Height:
6'2"
Weight:
190 lbs.
Chest:
40"
Waist:
31"
Size:
Large
ok sock not good enough
I love my Tommy John underwear, and I bought a pair of underwear to get a free pair of socks in order to try them and I am very glad I did not pay the $23 for these socks. I wear size 10.5 dress shoes and the socks are a bit too long. The main thing I was hoping for was that they would stay up, but they do not stay up. To me they are just another well made dress sock, but not worth the premium.
Clifford D
Height:
5'9"
Weight:
180 lbs.
Chest:
42"
Waist:
34"
Size:
Large
socks are not tall enough
let me start by saying that i love their cool cotton high v-neck undershirt. It is the best i have ever worn. I love that the undershirts are a bit longer so they stat tucked. I cannot, for the life of me, figure out why they would make these socks too short. the only thing that keeps socks up well is to be "over" the calf. And these socks are too short fall down very quickly. I just wish they would make there socks a little longer like their undershirts. another note is that the heel comes up too high and i wear a size 11 shoe. I love the brand but they did not get this one right, need to go back to the drawing board for the socks.
Brent E
Height:
6'3"
Weight:
180 lbs.
Chest:
41"
Waist:
33"
Size:
Medium
Socks are wonderful
Love the way the socks feel. Clearly well constructed. Bought 3 pair will buy more.
Brandon W
Height:
5'11"
Weight:
185 lbs.
Chest:
42"
Waist:
34"
Size:
Large
Website
Great website, super user friendly. Very sleek and modern looking.
---
---
---