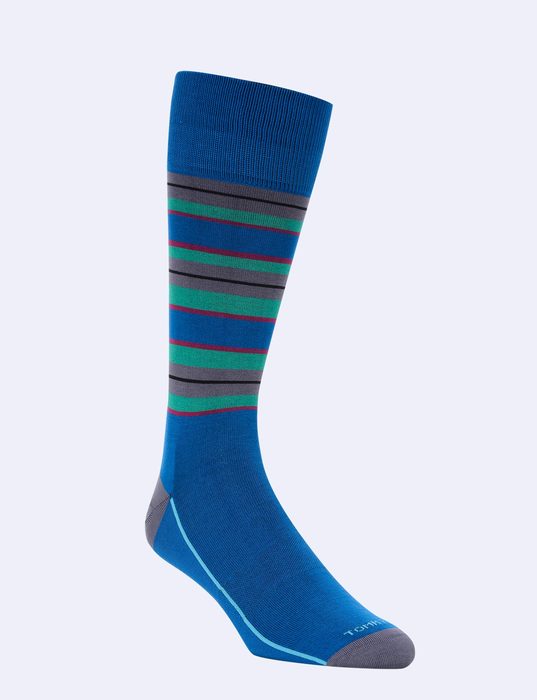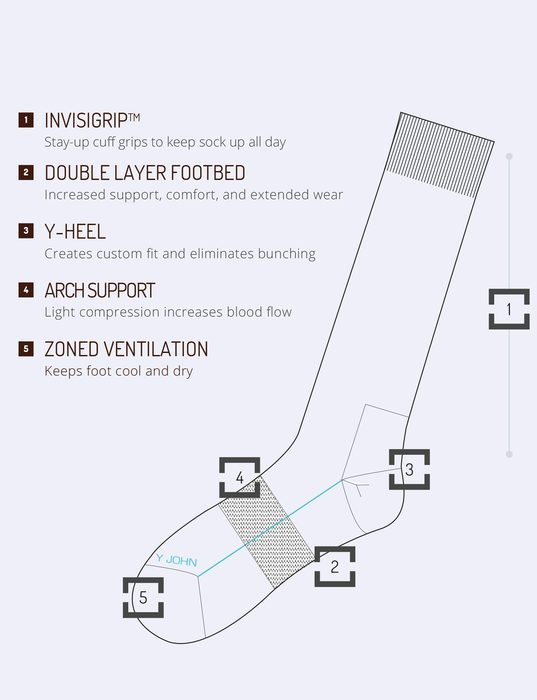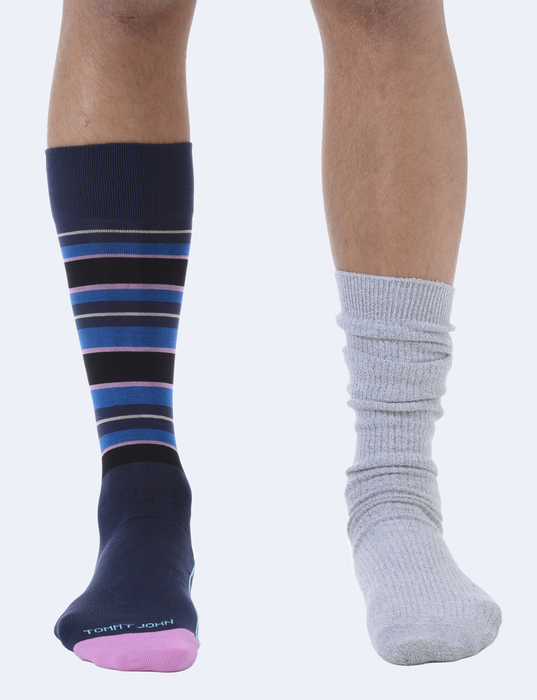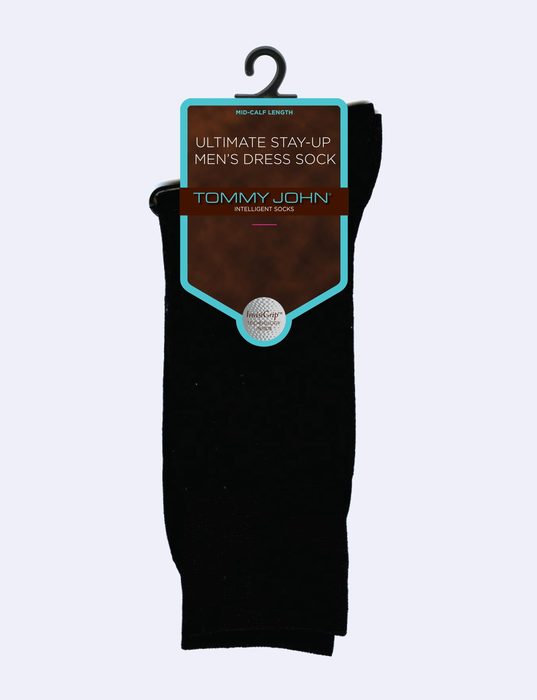 Ultimate Stay-Up Stripe Mid-Calf Dress Socks
|
(1 reviews)
Product Description:
InvisiGrip™ Technology gives sock best chance of staying up
Double Layer Footbed provides increase support, comfort, and extended wear
Y-Heel eliminates bunching
Arch Support provides light compression and increases blood flow
Mid-calf length provides optimal length for comfort and function
Sold as a pair
SOCKS
We believe this is the best sock your feet will ever meet.
80% Mercerized Cotton, 15% Nylon, 5% Spandex
Why we created our socks: Our Ultimate Stay-Up Men's Dress Socks were created to address the constant frustration of having to pull up our socks throughout the day.
Reinvented, using InvisiGrip™ Technology, our socks function like no other socks have before.
Other Information
Our Guarantee
100% satisfaction is guaranteed for first time customers, or you will recieve a full refund. Read more about our guarantee
---
Customer Care
Need assistance? Call or email our Customer Service Representatives at 1-800-708-3490 or cs@tommyjohnwear.com
Features
InvisiGrip™ Technology
Stay up cuff and unique design system grips to keep sock up all day
Double Layer Footbed
Increased support, comfort, and extended wear
Y-Heel
Creates custom fit and eliminates bunching
Arch Support
Performance feature provides light compression and increases blood flow
Reviews for Ultimate Stay-Up Stripe Mid-Calf Dress Socks
---
dan M
Height:
5'10"
Weight:
168 lbs.
Chest:
40"
Waist:
34"
Size:
Small
I'm addicted
This sock is the best I've found. I've bought your underwear and undershirts for years and they are all I wear. I've bought ralph lauren 3 packs to $50 paul smith socks. This beats the crap out of all of theirs. To me, these are a great value. The compression on middle of foot really keeps the sock comfortably snug and the length is perfect (not too long and not too short).
I have all 3 of the marley stripes and a few of the tommy dots. My wife is jealous and wants womens socks from you guys. I did notice that they work best when pulled up to middle of my calf for staying up.
PLEASE come out with more colors soon
---
---
---