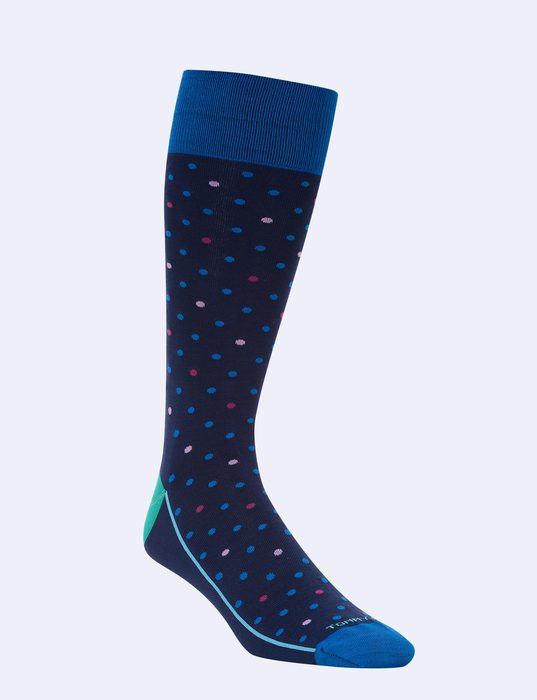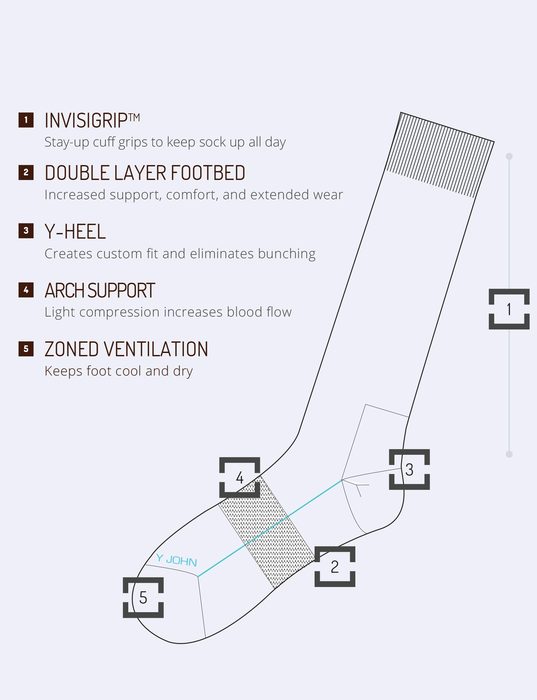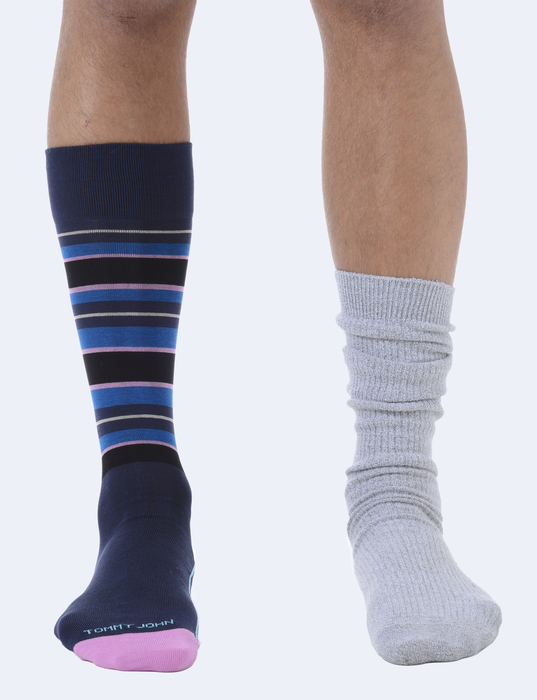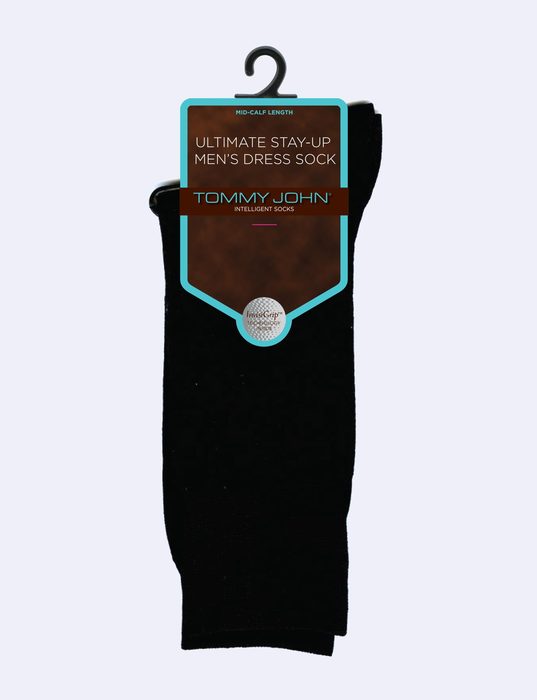 Ultimate Stay-Up Tommy Dot Mid-Calf Dress Socks
|
(1 reviews)
Product Description:
InvisiGrip™ Technology gives sock best chance of staying up
Double Layer Footbed provides increase support, comfort, and extended wear
Y-Heel eliminates bunching
Arch Support provides light compression and increases blood flow
Mid-calf length provides optimal length for comfort and function
Sold as a pair
SOCKS
We believe this is the best sock your feet will ever meet.
80% Mercerized Cotton, 15% Nylon, 5% Spandex
Why we created our socks: Our Ultimate Stay-Up Men's Dress Socks were created to address the constant frustration of having to pull up our socks throughout the day.
Reinvented, using InvisiGrip™ Technology, our socks function like no other socks have before.
Other Information
Our Guarantee
100% satisfaction is guaranteed for first time customers, or you will recieve a full refund. Read more about our guarantee
---
Customer Care
Need assistance? Call or email our Customer Service Representatives at 1-800-708-3490 or cs@tommyjohnwear.com
Features
InvisiGrip™ Technology
Stay up cuff and unique design system grips to keep sock up all day
Double Layer Footbed
Increased support, comfort, and extended wear
Y-Heel
Creates custom fit and eliminates bunching
Arch Support
Performance feature provides light compression and increases blood flow
Reviews for Ultimate Stay-Up Tommy Dot Mid-Calf Dress Socks
---
tucker A
Height:
6'3"
Weight:
210 lbs.
Chest:
45"
Waist:
34"
Size:
Small
ONE WORD. AMAZEBALLS
Being a tall guy with muscular calves, I've never been able to find a mid-calf sock to stay up but not bind. I hate over the calf socks at the same time and had basically given up and accepted that all socks just suck.
I love your undershirts so was happy to try these after my wife bought me a pair for my b-day since she knows I love TJ's. As all of your products, these deliver perfectly. Stayed up, just right amount of cushion to fit into my monk strap shoes, and the compression thing in middle of foot is the coolest part (similar to my nike running socks). I have 2 of each jolly dot color. hope you guys come out with more dots next year but a nice start with these. I am a loyal fan of your socks now.
---
---
---